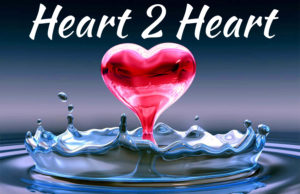 This is the Prophetic Evangelism arm of Fire Ministries International.
Do you have friends and family that you would like to reach for Jesus?
Well now you can!
Heart-2-Heart is an environment where you can invite your friends and family into your own home. Teams from Fire Ministries International will then share the love of Jesus with them, in a non threatening and non religious way through Spiritual Readings, Healing Prayer, Dream Interpretation, Prophetic Art and Massage.
Would you like to know more?
Or call – 01259 692482
Or email – info@fire-ministries-international.org
Heart-2-Heart Feedback
Here are a few of the feedback comments we have received at Heart-2-Heart evenings
A really lovely, relaxing treatment. What a nice experience and what a lovely lady, she was super and really helped me.
Very encouraging. Thank you all for being willing to serve the Lord in this way. Taking Christianity to the people. I was very encouraged.
Enjoyable experience had no idea what to expect and was pleasantly surprised. Very relaxing enlightening experience.
Enjoyable
Enjoyed evening and learnt a bit about myself
Readings was interesting and deep, but true to me. Felt very uplifting evening.
My experience of Heart-2-Heart has been wonderful and God has used it to give me the encouragement I needed as it has been a difficult year. Each person who ministered to me knew nothing about me and was spot on in everything they said. It was a great privilege and blessing to be part of this evening and God has used it in so many ways to build me up and reassure me about my relationship with him. Thank you so much.
Spiritual reading – very encouraged by the words spoken and prayed over me. Healing – the words and prayers spoke directly into my situation. Thank you and bless you.
Spiritual reading – very good, helpful, things to walk into. Personality profile – spot on
The presence and connection with Holy Spirit and truth, vision was all amazing – God was speaking volumes in quite a lot of avenues. Amen. Love you God
Personality profiles – I already have an understanding of my profile and was read to me very accurately as I understand my traits. Spiritual reading – I received a very encouraging reading and left with a strong feeling of belief and encouragement for the future. Enjoyed the evening and company.
Encouraged. Enjoyed the fellowship. Thank you
The ladies who spoke to me were lovely. They spoke a lot of truth and accuracy over me.
Amazing experience in spiritual reading. God spoke right into my heart, life and situation. Powerful, was so encouraged, deep presence of God. Received healing of heart and mind was overwhelmed by deep love of God and healing presence that flowed over me while receiving prayer ministry.